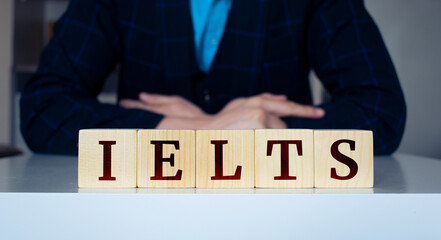 In order to migrate to a foreign country to study the first thing you have to do is pass a language proficiency test. Most students prefer to give IELTS exam to evaluate their proficiency in the English language. This test is the best way to ensure that you are able to understand and communicate the native language of the country you are migrating.
To fulfill your dream of studying in foreign countries like the USA, Australia, Canada, Newzealand, and the UK you have to pass this test with a high band score. 
The IELTS test system is established to determine the English proficiency of non-native English-speaker. The test score determines wheater the student is eligible to pursue higher education in English speaking country or not.
This article shed some light on the tips and tricks which boost your IELTS band score. The IELTS Institute in Jalandhar is the platform that helps students to get their desired band. By providing them with some wonderful tips and expert guidance. 
Tips for getting a high band score in IELTS Exam
Understand the Question
To perform well on the IELTS test, you must first understand the question's keyword. You must carefully read the question to understand it, then begin your response by going over each of the topics you are expected to write about. Providing examples to support your response and write only what is necessary. You can enroll in IELTS online programs and begin studying right now. Your writing assignments and other modules will be quickly examined, allowing you to see where you need to make improvements to get to your desired band score.
Complete a task's requirements
When it comes to the IELTS test, this is important. Before moving on to the next paragraph, you must write the previous one and then review it to make sure you didn't miss any instructions. Further, the quality of how you answered the requirements is something the examiner pays close attention to. Moreover, you will need to keep time in mind, so even during practice, you should set a timer for each assignment and try to finish it within the allotted amount of time.
Be Clear in Your Answers
It is simple to determine from your writing how knowledgeable you are on a subject and what your position is. Choose a subject you are knowledgeable with. Avoid sidestepping the main point or going off-topic; instead, concentrate on giving the most concise justification you can. Apart from this, keep your English formal and steer clear of jargon.
Follow the structure
If you adhere to the recommended structure, you will receive the most points. IELTS writing task 1 calls for an introduction in which you briefly describe your concept, followed by an overview and detailed information backed up by statistics. IELTS writing problem 2 also requires an introduction, a body outlining the major idea, and a conclusion that summarizes your thoughts on the subject.
More is not always Better
Don't believe the myth that writing long essays will increase your grade. In assignment 2, you must write no more than 300 words, as the examiner may find it difficult to read lengthy responses. Additionally, writing lengthy essays will reduce the amount of time you have to edit and proofread your work.
Improve Your Vocabulary
Explore different sources to expand your vocabulary so you can speak and write clearly. Besides this, learning a new word, whether it be a noun, verb, or adjective, you must first write it down and then search for its synonyms, and proper pronunciation. In addition, you should also implement that word in your daily conversation. 
Never Memorize the Answers
The examiner wants your speaking and writing responses to be intuitive and authentic. If you memorize the solutions, it may decrease your writing and speaking band score in the final exam.
The best exam preparation partner for you is the  Best IELTS Institute in Ludhiana. It provides you with the best test-taking strategies and gives you access to top-notch study resources.
Conclusion 
Every year thousands of students give IELTS exam in order to accomplish their dream of studying abroad. Many students implement a number of strategies in regular practice to elevate their band scores. However, the above mention tips assist the candidates to get high band scores.