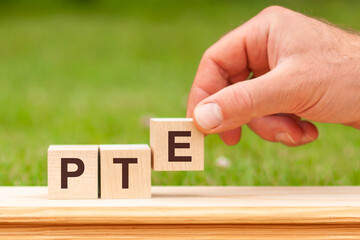 IELTS is widely known for providing a gateway for individuals to study and work in foreign countries. It is renowned for testing proficiency in the English language. It evaluates a candidate's English-speaking skills through four distinct modules: reading, writing, listening, and speaking. Each module has its own significance. A number of students are taking the IELTS  exam to accomplish their dream to migrate abroad for various reasons. It is a cup of tea to get an 8+ band in the IELTS examination for those candidates who have done schooling in English medium. On the other hand, it is a little bit difficult task for those students who are weak in English. 
If you are not proficient in English and want to obtain an 8+ band, do not worry you can attain your desired band score by following some tips. In addition, you can also take the help of the best IELTS Institute in Patiala to boost your band score.
Tips to score 8+ band in IELTS:
Read the Instructions Carefully
The first and foremost tip for getting the high band in all modules is to read all the given instructions carefully. This means, before attempting any question type in the IELTS  exam you should have to pay attention to the given instructions, which tell us about the demand of the question. Instructions are more pivotal in reading and listening modules. For example, in reading if the instruction tells you to write true and false in the answer then the answer must be written as true and false you cannot write yes instead of true and no as false. Your answer should be according to the given instructions.
Work on Pronunciation and Grammar
Pronunciation and Grammar are the two most imperative factors in IELTS which can uplift your band score. So, you should focus on both. Appropriate pronunciation of words and a clear voice, and accurate sentence usage are necessary in the speaking module. Moreover, grammar plays a significant role in writing task 1 as well as in writing task 2. Correct sentence structure leads to a high band score, in contrast, grammatical errors lead to band deduction. Therefore, to acquire an 8+ band you must have a good command of word pronunciation and grammar. 
Consistent Practice 
Another amazing tip that surges your band score is regular practice of all modules. For that, you should have to practice previous exams and also practice mock tests daily. Daily practice of each module 
enhances your overall performance. By performing mock tests on a regular basis you can also acknowledge your mistakes and improve those mistakes by self-correction. Moreover, it also helps you with time management. With consistent practice, you can manage your time effectively. Moreover, you can solve all the questions in a given time period at the time of the IELTS exam.
Seek Help From various Platforms      
In order to get a high band score you can bring help from various social media platforms. You can join online classes and can also watch videos on youtube to learn different strategies. Besides this, various experts have their youtube channels where they post various content related to the IELTS exam, along with exam prediction. Additionally, there are a number of articles on the internet related to IELTS  you can also read that article to learn some tips and tricks. Another beneficial way is to read book articles and newspapers as it enriches your English speaking skills and also sharpens your memory. 
Learn Vocabulary Words 
You should also increase your word bank. For that, you have to seek new vocabulary words daily from various platforms. You must use that word in your day-to-day conversation as it improves your memory and words resits for a long period of time in your mind. Finding synonymous of that words increases your word bank. You should also have to know about the appropriate uses of every word. However, you can also fulfill your dream of getting the desired band by joining the best  PTE Institute in Patiala. 
Conclusion 
It is not an uphill task to score more than 8 bands in the IELTS exam. One must follow the above mention amazing tricks with full dedication and hard work to achieve the highest score in the IELTS exam.